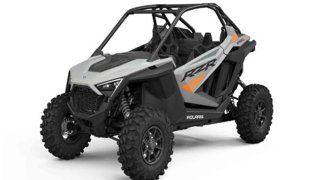 Polaris recalled various models of its recreational off-road vehicles on Thursday due to a crash hazard.
An improperly routed brake line can result in brake loss during vehicle operation, according to the Consumer Product Safety Commission. Three reported incidents experienced a loss of brakes, one of which resulted in the ROV hitting a large rock. No injuries have been reported.
This recall includes certain VINs of Model Year 2023 RZR PRO XP and PRO XP 4 and Model Year 2024 RZR XP and XP 4 vehicles. The recalled models include two- and four-seat configurations that were sold in the colors black, graphite, gray, red and white.
About 2,500 of the recalled ROVs were sold domestically, in addition to another 170 in Canada, between January and August of this year at authorized Polaris dealers. Prices ranged from $21,000 to $37,000.
Consumers are instructed to immediately stop using the recalled vehicles and contact a Polaris dealer to schedule a free inspection and repair. If the brake routing is incorrect, Polaris will repair the unit at no cost.